GOAL
Over the next few years, Minna Fashion aims not just to compete, but to redefine luxury in its own terms. With consistent innovation, high-end collaborations, and a commitment to excellence, Minna Fashion will rise to the echelons of luxury dominance.
THE SAGA
Minna Fashion, a visionary brand from Southeast Europe founded in 2007 by the creative minds of Vjollca and Muhamed Salihu, has emerged from humble beginnings to become a global fashion sensation. With relentless passion and unwavering dedication, this dynamic duo embarked on a challenging journey, overcoming numerous obstacles and hurdles to reach the pinnacle of success.
In the early days, Minna Fashion started as a small boutique, offering a carefully curated collection of unique designs and quality clothing. The founders poured their heart and soul into every stitch, ensuring that each piece showcased their commitment to craftsmanship and artistry. As word spread about their exceptional creations, Minna Fashion began to gain recognition, slowly building a loyal clientele.
FIRST SHOWROOM YEAR 2010
Back in 2010, our journey began in earnest with the opening of our first showroom. A humble space it was, a testament to our modest beginnings and unwavering ambition.
However, it was not an easy road for the brand. The years leading to its current worldwide acclaim were marked by countless sleepless nights, financial struggles, and fierce competition. The brand adversity head-on, constantly pushing the boundaries of creativity and innovation to stand out in the crowded fashion industry.
Their determination and unyielding spirit paid off. As Minna Fashion gained momentum, its reputation transcended borders, captivating fashion enthusiasts across the globe.
From Hollywood celebrities to royalty, Minna Fashion's breathtaking designs have graced the red carpets of prestigious events, earning accolades from fashion critics and connoisseurs alike.
Today, Minna Fashion stands as a symbol of excellence, elegance, and sophistication, known for its unmatched craftsmanship and attention to detail. The brand continues to evolve, exploring new design horizons and expanding its product offerings to cater to the ever-changing demands of the fashion-forward clientele.
With a strong global presence and a loyal community of followers, the brand's impact continues to grow daily, leaving an indelible mark on the world of fashion.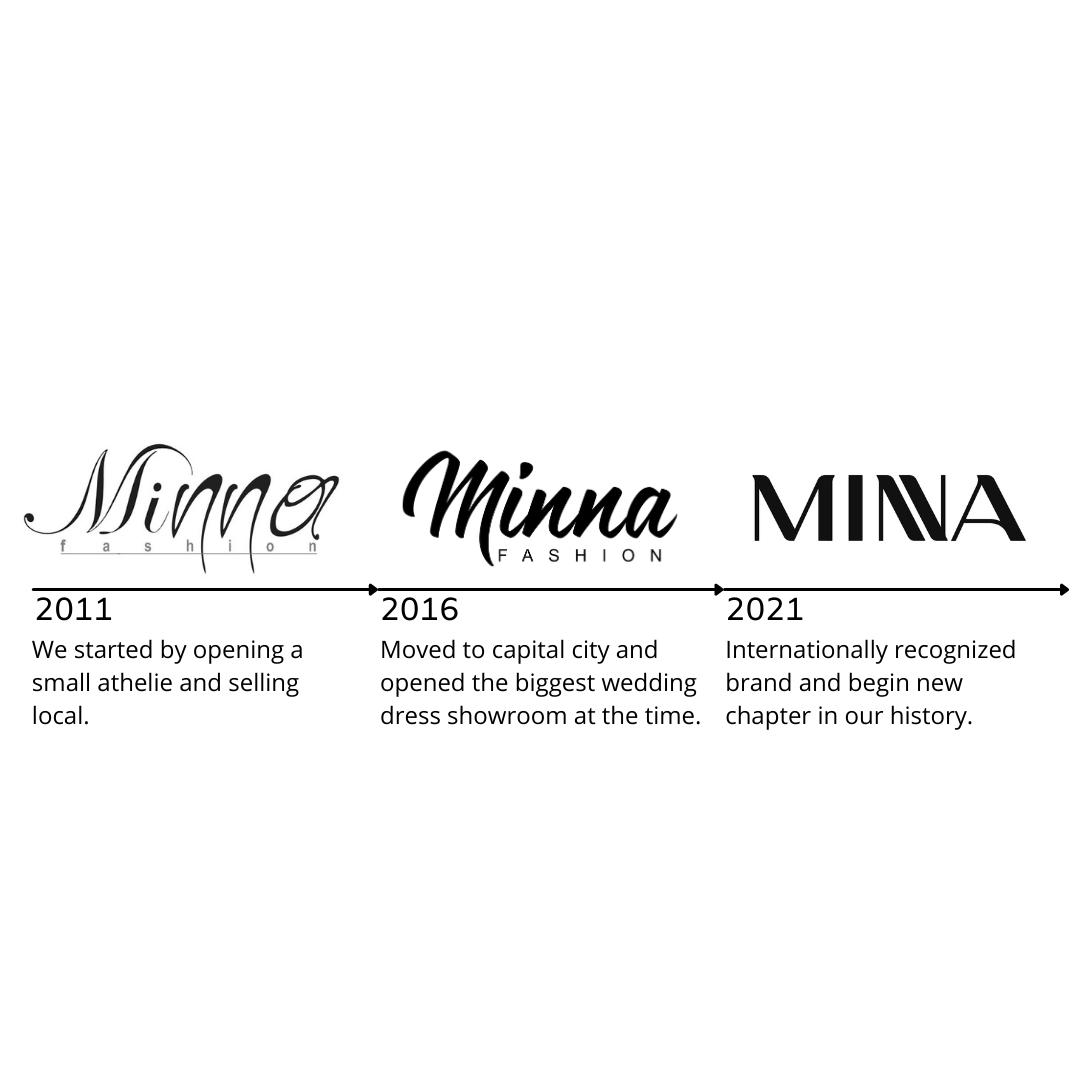 20 YEARS OF WEAVING DREAMS!
Approaching the second decade of service as a dressmaker company, an impressive milestone that signifies resilience, adaptability, and a commitment to delivering quality to clients.
CUSTOMER SERVICE
info@minnafashion.com
MARKETING DEPARTMENT
marketing@minnafashion.com
WHOLESALE DEPARTMENT
+38348801094

COMPANY NAME : MINNA SHPK
HEADQUARTERS ADRESS: PRISHTINE-FERIZAJ HIGHWAY KM5, PRISHTINA, KOSOVA
CONTACT: +38349747083