At Minna Fashion, we believe that fashion has the power to make a positive impact on the world. For the second year in a row, we are proud to continue our mission of supporting Breast Cancer Awareness. 
Last year, our campaign saw us donating 10% of the proceeds from the sale of pink dresses in October to Have Hope Kosovo.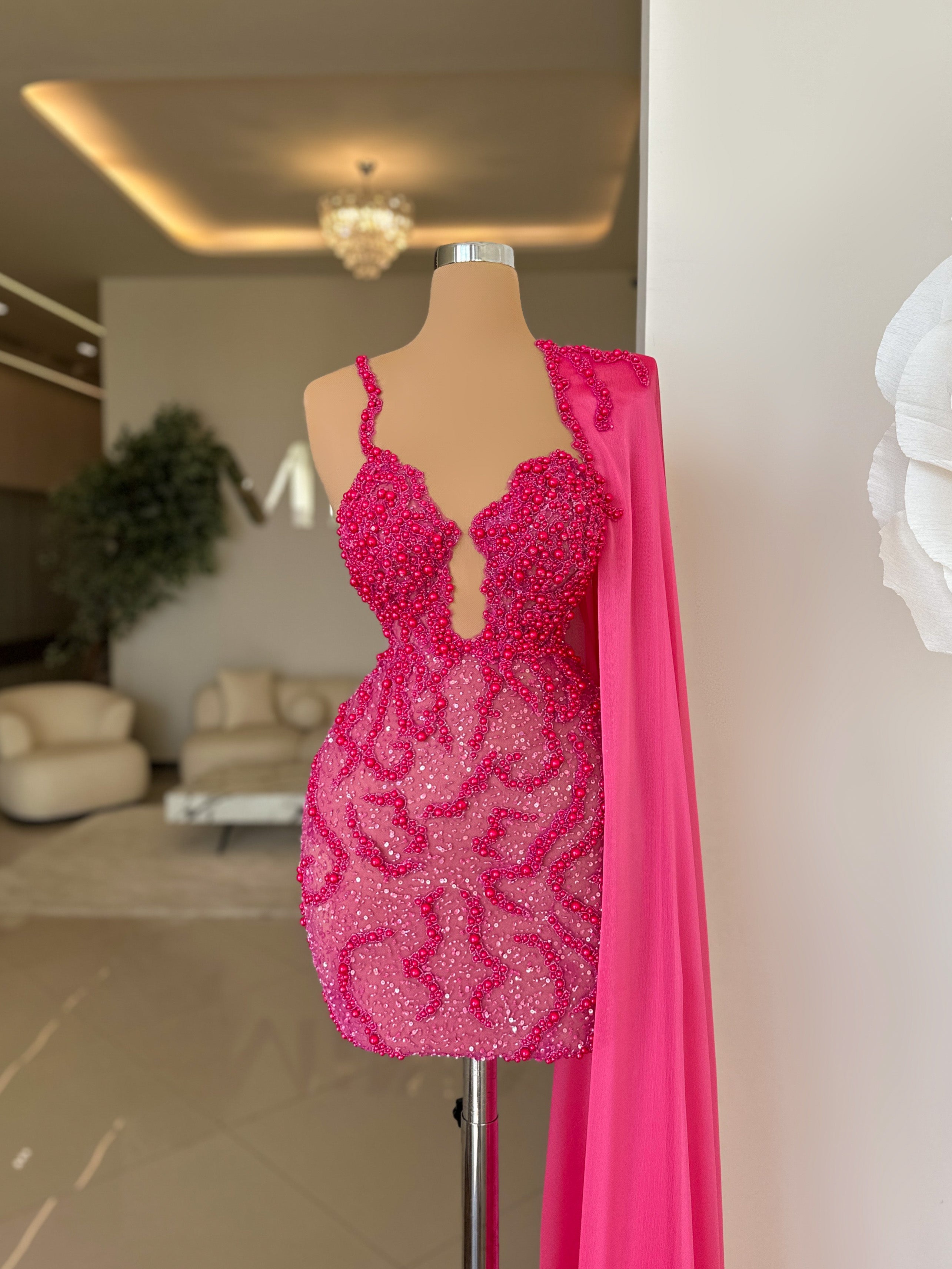 As part of our unwavering support for breast cancer awareness, we are contributing a percentage of sales from all our products, not just pink dresses. 
Breast Cancer: A Global Challenge
Breast cancer is a global health concern that transcends boundaries. It affects millions of individuals, regardless of nationality, culture, or economic status. Raising awareness, promoting early detection, and supporting research and patient care are critical components in the fight against this disease.
Minna Fashion's Pioneering Efforts
At Minna Fashion, we are committed to setting an example when it comes to corporate social responsibility. Our dedication to breast cancer awareness showcases our determination to make a meaningful impact in our community and beyond.
Last year, we embarked on an incredible journey to support breast cancer awareness. Throughout October, we donated 10% of the sales from our pink dresses to Have Hope Kosovo. 
This not only raised awareness about breast cancer but also provided crucial funds to support those affected.
Expanding our reach
This year, we are taking our commitment to the next level. While our pink dress campaign was impactful, we have decided to broaden our support to include all our products. This means that a percentage of every purchase made from our extensive fashion range will now contribute to the Breast Cancer Awareness campaign. 
This expansion reflects our dedication to making a significant and lasting impact in the fight against breast cancer.
Supporting Have Hope Kosovo
Our chosen partner in this endeavor, Have Hope Kosovo, plays a vital role in supporting breast cancer patients and raising awareness about the disease. 
Their work extends beyond medical care to providing emotional and psychological support to individuals and families facing the challenges of breast cancer.
Why Minna Fashion's Initiative Matters
Our commitment to breast cancer awareness matters for several compelling reasons.
Community involvement: We believe in involving our customers in our mission. Every purchase made at Minna Fashion now carries a dual purpose: owning stylish fashion items and contributing to a meaningful cause.
Raising awareness: Breast cancer awareness is not just about financial contributions; it's also about education. Our campaign amplifies the crucial message of early detection and regular screenings.
Long-term impact: By continuing our support for the second year running, we demonstrate our sustained dedication to the cause. This ensures ongoing support for breast cancer awareness and research.
Final Thoughts
Minna Fashion's commitment to Breast Cancer Awareness shines as a beacon of hope in Kosovo's corporate landscape. 
Our decision to expand our campaign and donate a percentage of all sales underscores our unwavering dedication to making a difference. By supporting organizations like Have Hope Kosovo, we are not just contributing to the fight against breast cancer; we are setting a powerful example for other companies to follow. 
Together, we can create a significant impact in raising awareness, providing support, and ultimately, finding a cure for breast cancer.